Attract the right leads and convert profitable customers
Most business owners can relate to the saying "I know that half of my marketing budget is wasted, but I don't know which half". Today, there is no reason for that to be true of your business.
Today, every business should have confidence in its new business pipeline. And every business should have solid data and a clear understanding of its marketing and sales effectiveness. By effectiveness, we mean clearly attributable data that shows how each marketing activity is delivering leads and how those leads are converting to sales.
The foundations of growth are marketing and sales effectiveness. And the keys to effectiveness are:
Understanding what drives your most profitable customers
Strategically focussed and aligned marketing and sales
A well managed digital inbound marketing and sales process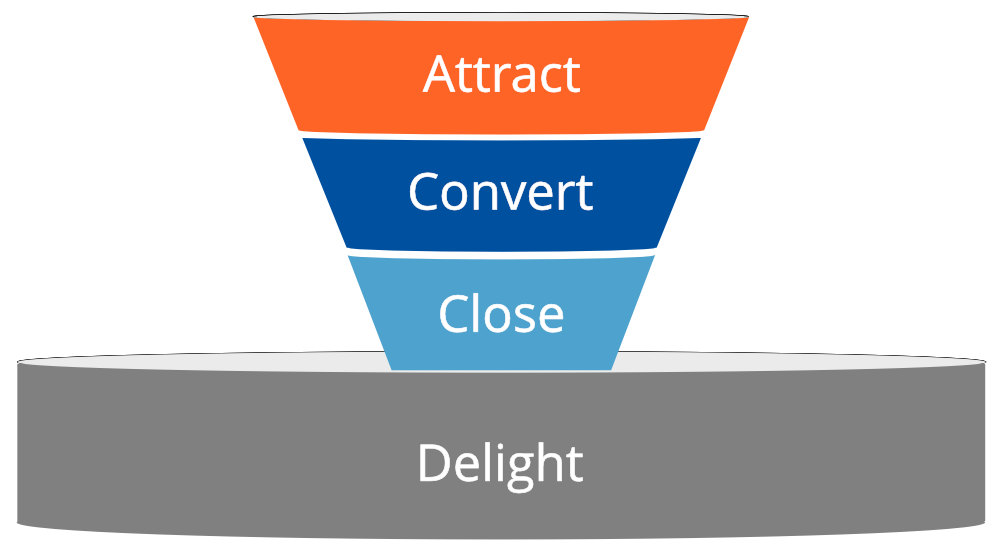 We'd like to demystify this approach, discuss your business goals and help tie those goals back to actionable, marketing and sales plans.
Do you want to...
Increase your new business pipeline?

Increase your sales conversion rate?

Build a brand that positions your company for success?

Target your marketing efforts to the people who want to buy from you?

Have confidence in your sales pipeline?

Attract more leads, convert those leads to customers and drive revenue?

Nurture your leads all the way through the sales process, resulting in more customers?

Know that you're marketing investment is not wasted?

Arm you sales team with the tools they need to close more business?
If you answered YES to any of these questions, then Poignand Consulting is most likely an ideal partner for your business.
Let's start with a phone call so we can get to know each other and discuss how we can help you reach your goals, and ultimately grow your business.