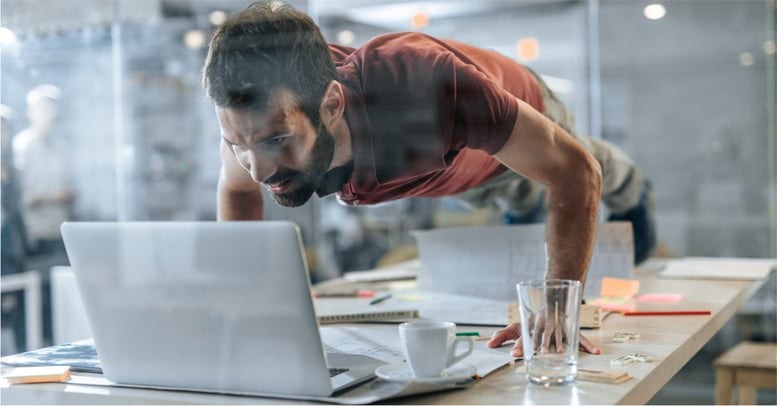 Outsourcing some or all of your marketing can have an enormously positive impact on your business's productivity and your marketing performance.
In this article, we discuss key considerations when it comes to outsourcing your marketing. Such as: When is the right time to outsource your marketing? Which parts of your marketing should you outsource? And how do you make the most out of your marketing partnership?
What is outsourced marketing?
Outsourced marketing is the practice of contracting some or all of your marketing services to a specialist marketing company. It is common practice in larger organisations where the workloads are sizeable, and staff capacity is limited. However, many SME's also see the value in outsourcing their marketing due to a lack of available time or shortage of relevant marketing skills.
Outsourced marketing may involve contracting one specialist marketing company such as an advertising agency to look after your entire marketing function. Or it may involve hiring a mixture of specialist marketing partners based on specific projects or skills needs. More on that later.
What are the benefits of outsourcing?
Outsourcing can help businesses in a variety of ways:
It can boost capacity so that deadlines can be met, work can flow and you can avoid burnout of valued employees.
It provides access to specialist skills such as strategic marketing, brand management and creative thinking.
It can be the execution of your marketing activity like design and content production.
Technology expertise - an aspect that continually evolves and may not be a skillset readily available within your business.

It can provide cost savings by plugging into specialist skill sets on an 'as-needs' basis rather than hiring and paying for these skills internally.

It can provide greater confidence in marketing results because you are committed to providing a dedicated specialist resource that can be held accountable through agreed KPIs

.
When is the right time to outsource your marketing?
It comes down to a simple value equation; What is your time/your teams' value and the expected return of your marketing program?
Let's dissect these two questions to ascertain if it's time to consider outsourcing.
1. Your time is valuable. So, is spending your time thinking about and implementing your marketing the very best use of it? If the answer is yes, then now is not the time to consider outsourcing, but if you can add more value to the business when you are free to focus on other things, then the time is right to find yourself a marketing partner.
In many cases, it is more beneficial for businesses to delegate their marketing to a specialist partner, but this depends on your business's lifecycle, the state of your budget, your teams capacity, and the importance of generating new sales or higher value sales through marketing channels. This leads to the second part of the question.
2. Marketing, when done right, can generate profitable returns. Are you confident that your current marketing efforts are delivering the best results they can? Attracting higher value customers or increasing sales through better strategically focused marketing becomes a smart investment decision. If you are able to allocate an external marketing budget, then it's time to consider outsourcing.
Which parts of your marketing should you outsource?
This decision comes down to the skills and capacity you have to draw on based on your time/value analysis.
Some of the commonly outsourced skills are:
Market Research
Marketing strategy
Brand development
Creative conception
Design work
Copywriting
Digital advertising
Social media
SEO and paid search
Web development
Photography
Video production
Print production
TV/VOD commercials
Radio commercials
Podcasts
Sponsorships
Webinars
Events
Project management
Marketing automation
Marketing reporting
For a full range of our marketing services click here.
Marketing partners can quote on an hourly basis per task, a project basis or a retained basis based on an agreed scope of work.
If your budget is limited and you're new to outsourcing, we recommend trialling partners on an hourly basis, a few tasks at a time. Still, ultimately, a retainer is the most cost-effective, ongoing arrangement for both parties.
A helpful way to decide on the best-retained services agreement can be to request an hourly rate card to give you an idea of each task's cost, as this might help you to stipulate the mix of jobs you'd like within your retained services. It's also great practice to ask for three pricing tiers for a small, medium and large amount of work so you can see the value you can expect at each level of investment.
It's always helpful to provide your marketing partner with a ballpark budget, so you are not wasting time, and they can offer a well-informed response to your brief.
Making the most of out of a marketing partnership
The most common pitfalls in a marketing partnership, like any relationship, can be attributed to misaligned objectives, poor communication, unclear expectations and lack of empowerment.
In our experience, effective marketing partnerships need these elements to prosper.
Agreement of the goals and KPIs
Strong leadership
A clear organisation-wide understanding of objectives and strategy
Well defined roles and points of escalation
Clear and transparent communication
Efficient processes
Empowerment
Measurement
Accountability
Continuous improvement
All supported by robust and flexible marketing technology
Maximise your marketing power
Poignand Consulting is a strategic marketing and sales enablement consultancy that exists to unlock customer value for your business. We do this by helping enrich the customer experience at every point of contact – from the first seed of awareness, to enquiry, purchase, and the post-sale relationship.
It pays to step back and assess this from time to time. Help is available. If you would like to review your current marketing plan, we would be happy to arrange an obligation free chat.