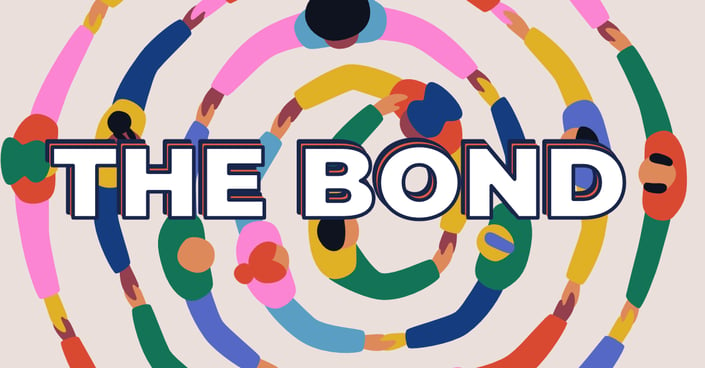 We are excited to share our brand-new podcast, The Bond, which is now available on all major streaming platforms.
The Bond is about forming deeper customer connections in marketing and sales
This podcast series tackles popular marketing and sales topics in snack-sized episodes via friendly discussions between two experienced marketers; Poignand Consulting Director Stuart Poignand and Client Service Director Imogen Arnold-Dunk.
Through, The Bond, Im and Stu will help leaders to realise their ambitions with greater customer relevance, authenticity and capability. This podcast will help listeners to achieve greater commercial success by being more mindful of customer experiences. All the while building capability and performance on robust strategy, process and technology.
Over time it will be an A-Z of winning contemporary marketing and sales practice. Im and Stu will share insights about how to build deeper customer connections and grow in today's hyper-competitive markets. 3 episodes are available now with new episodes to be added weekly

Helpfulness

Episode 1 discusses the universal concept of helpfulness. That being helpful is the foundation of effective contemporary marketing and sales. By helping our perfect customers find out what they need to know when buying something they need, we're laying the foundations of a connected relationship. Im and Stu share practical ideas to implement in your business. Listen now
Connecting with your people

Episode 2 explores the power of targeted marketing. Marketing should target your most valuable prospective customers to maximise efficiency and effectiveness. Im and Stu explore audience segmentation and personas and discuss how to approach targeting that connects the right customers with your business. Listen now
Building a brand that really connects

Episode 3 discusses branding. A truthful, thoughtful and purposeful brand strategy is essential to business success. It should codify business strengths, values and purpose in a compelling way for your most valuable potential customers and people. Im and Stu explore the elements of purpose-driven brands and how they add value. Listen now
Future episodes will cover
How to create a marketing strategy from scratch

How to get found online

Paid Advertising - tips for making your ads effective

Marketing automation - It doesn't have to be scary

The marketing mistakes you should avoid

How to make more $$$ from less




And much more
Listen now on all major streaming platforms
Apple Podcasts, Spotify, Amazon Music or
Google Podcasts
About Poignand Consulting
Poignand Consulting is a strategic marketing and sales enablement consultancy that helps to unlock customer value for your business. We do this by helping enrich the customer experience at every point of contact – from the first seed of awareness to enquiry, purchase, and the post-sale relationship.